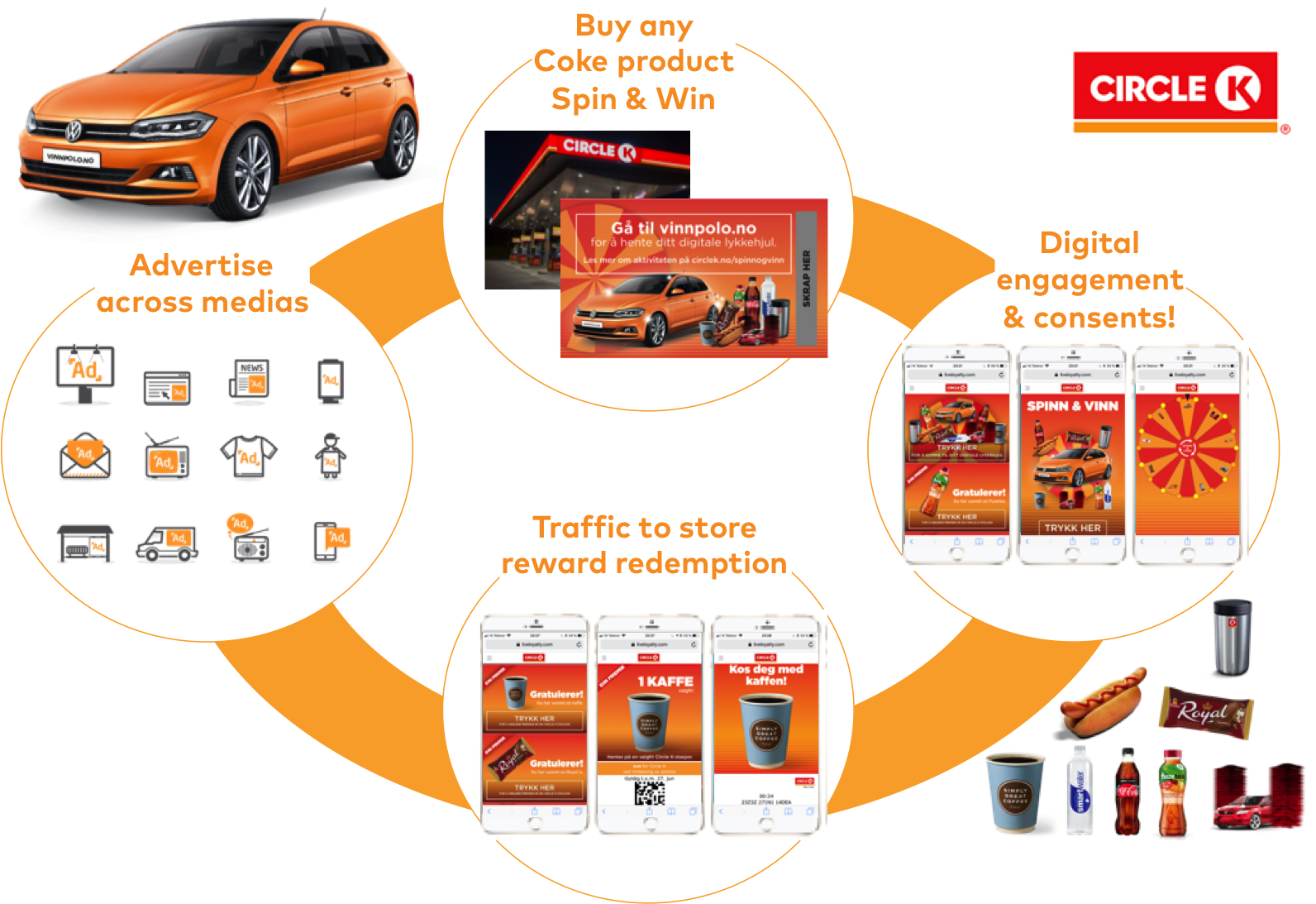 BEST PRACTICE – EXPLAINED
Circle K Norway did a spin & win summer campaign together with Coca-Cola where all media communication was a clear message: purchase Coca-Cola products at Circle K and get the chance to win a Circle K orange Polo!
Across all medias including TV, radio and banners this message was delivered. And on the Circle K stations the campaign was made big both outside and inside.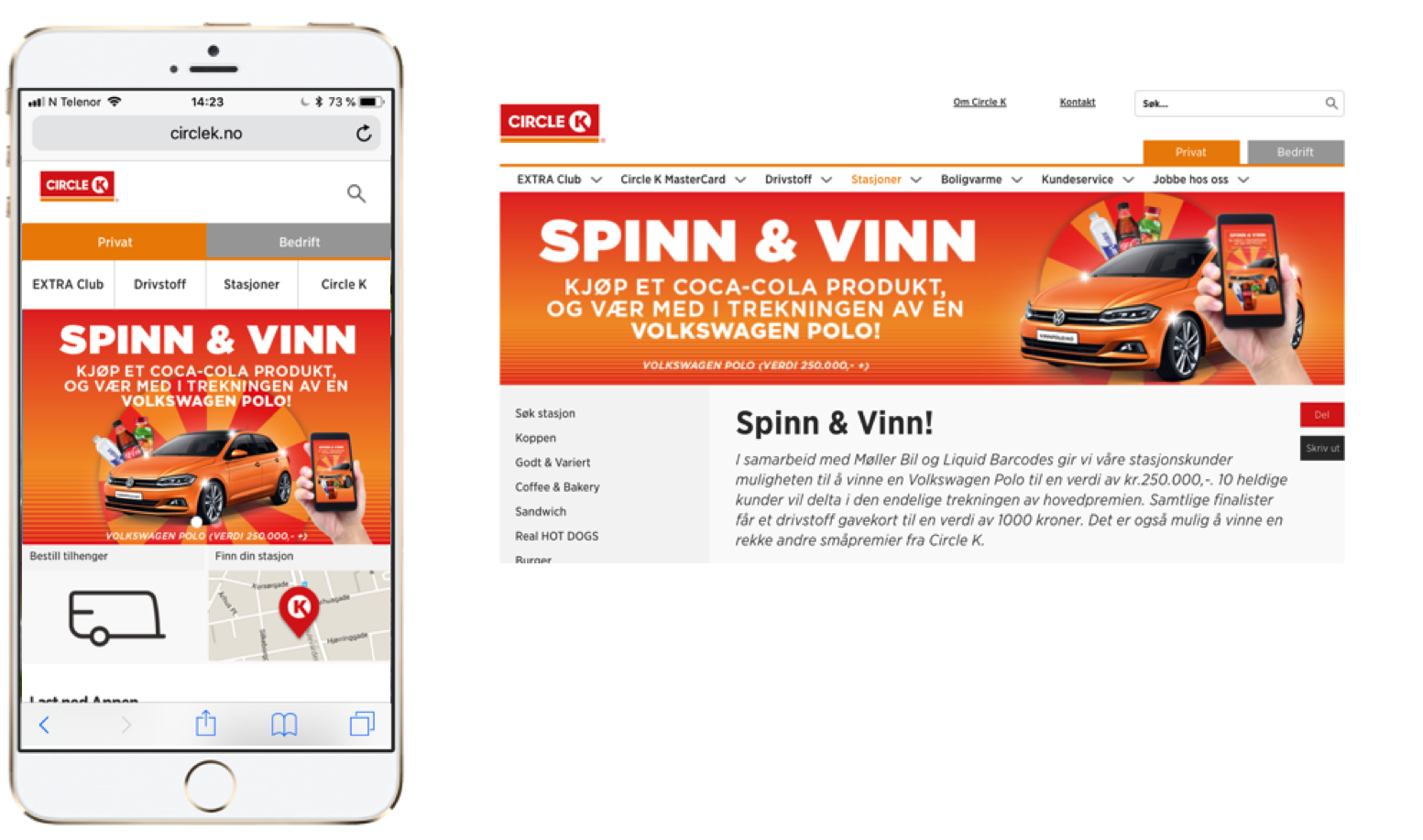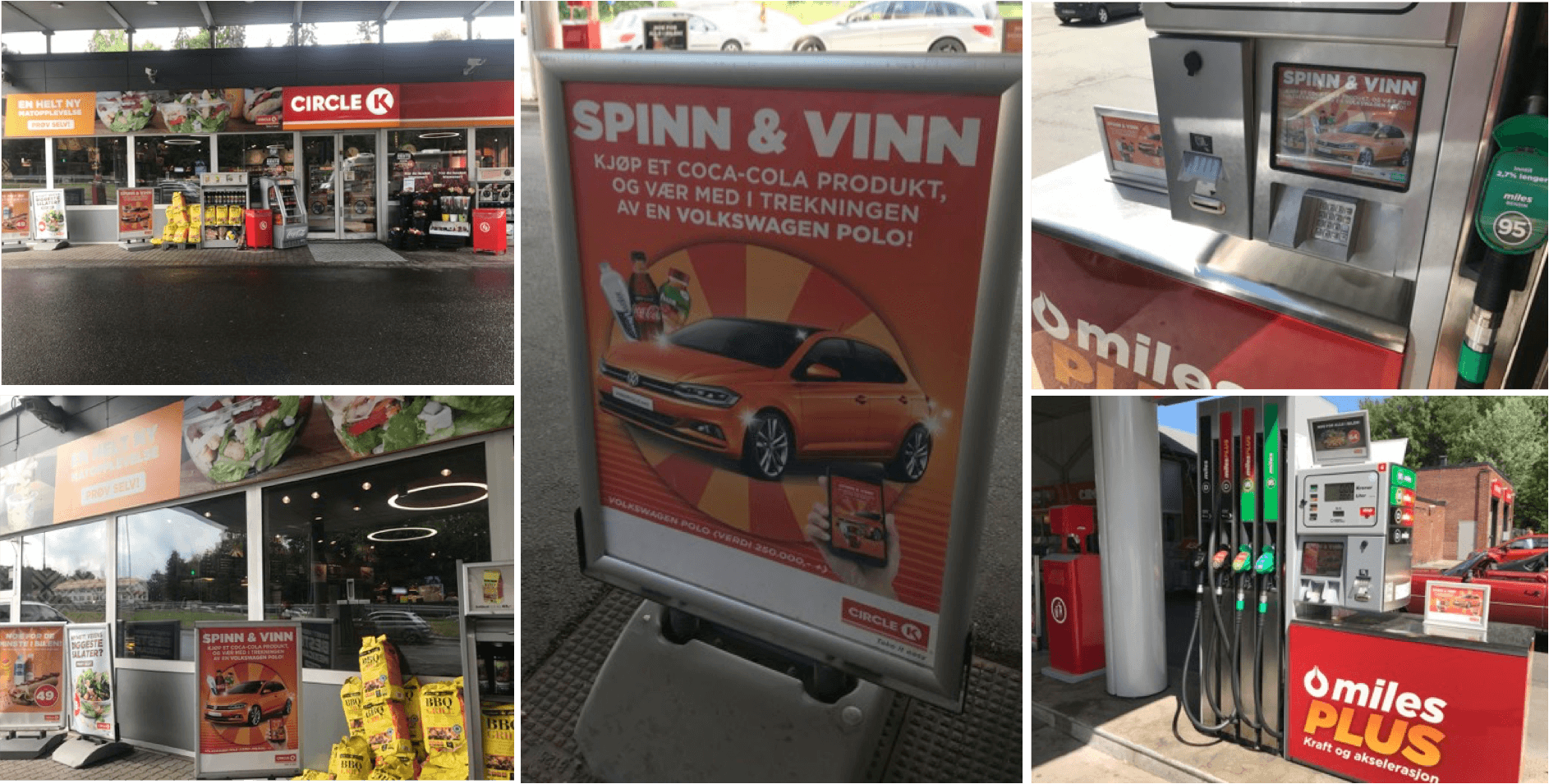 Customers buy a Coca-Cola product and get a printed voucher with unique code.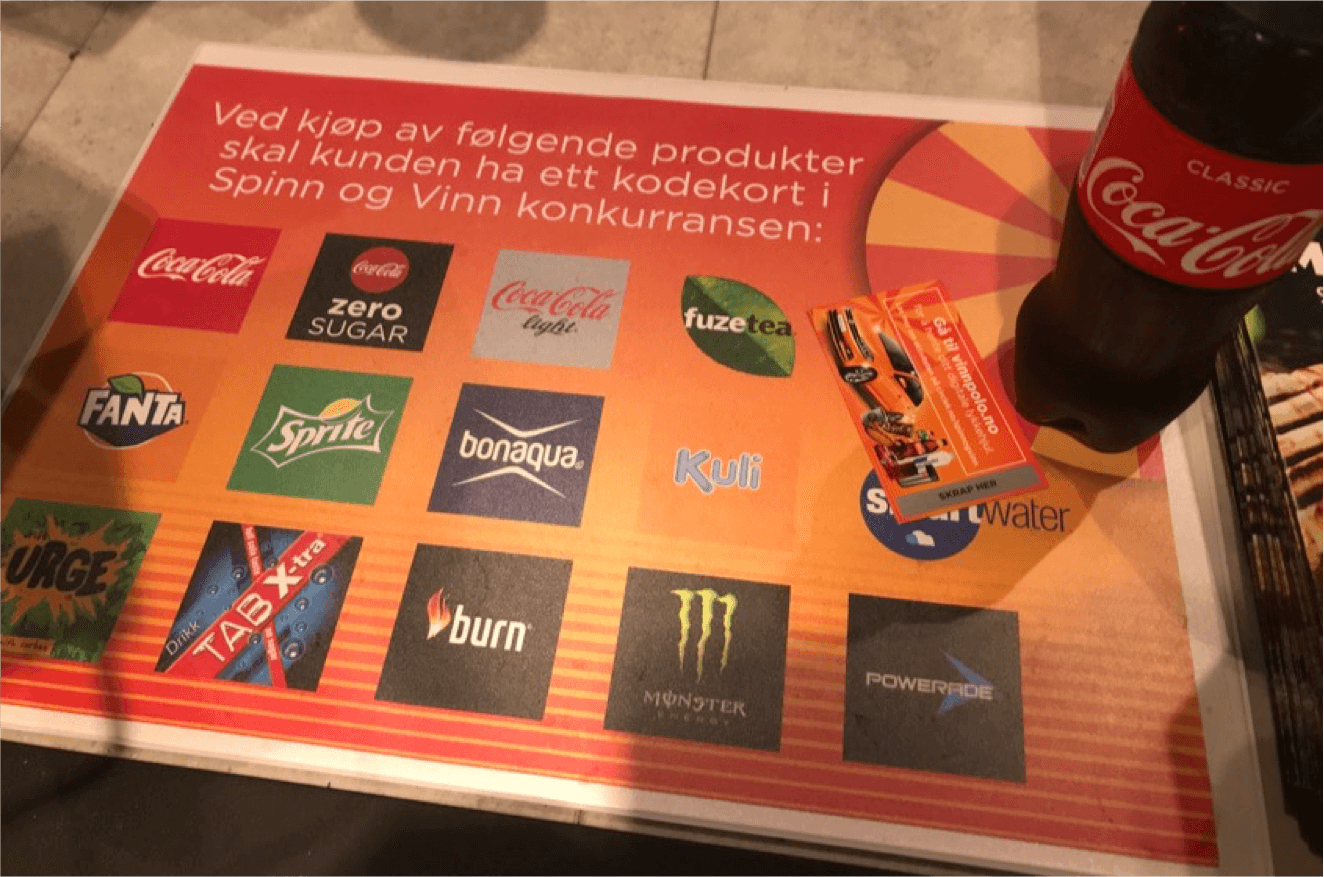 On the printed voucher a simple URL is communicated: "vinnpolo.no". This was a webapp that after registration allowed the unique code to be validated. Once validated the customer received a digital "wheel of fortune" game in the webapp: spin & win!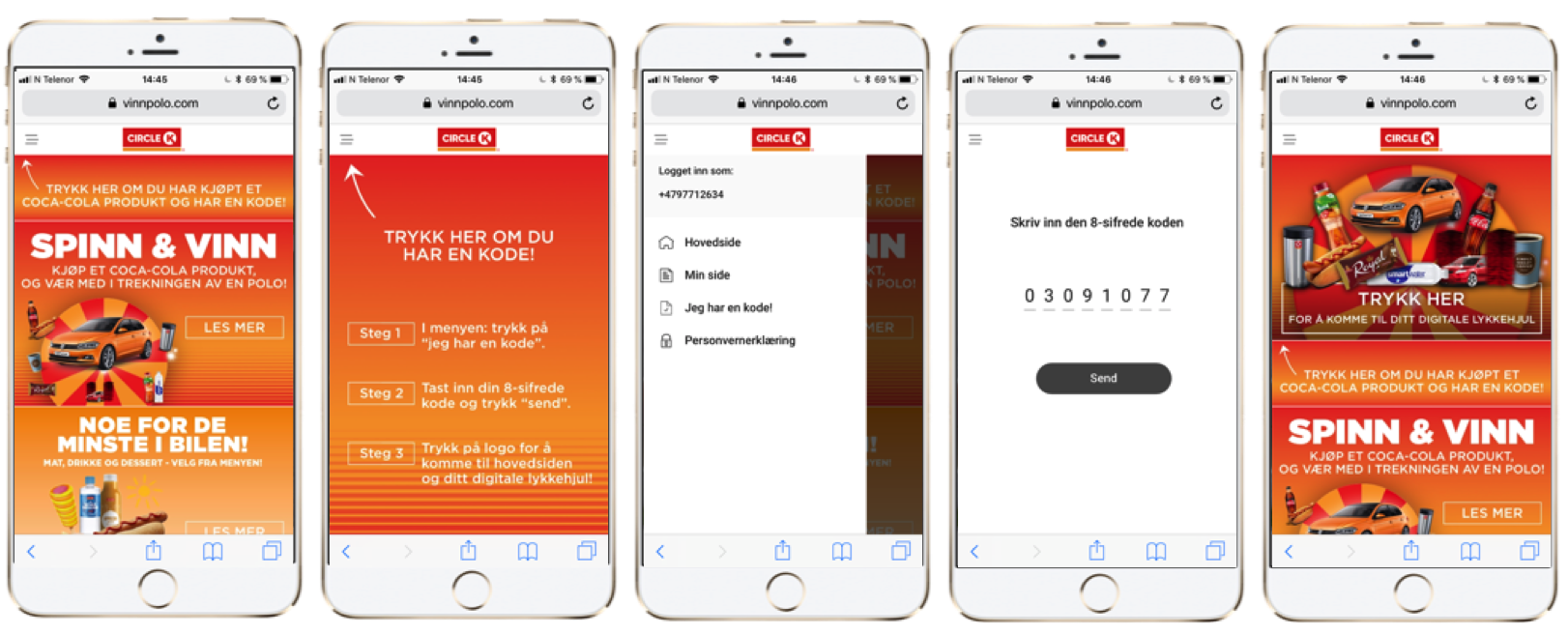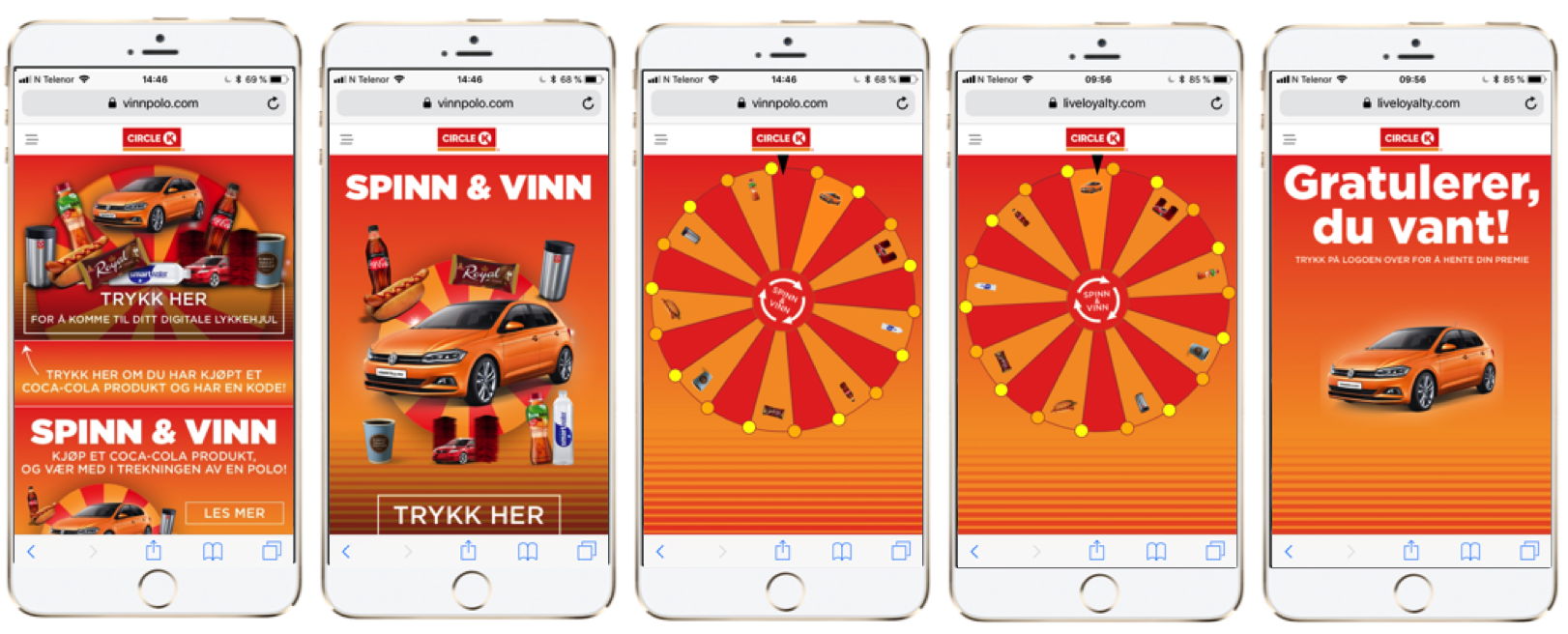 The customer spin and instantly wins – if they´re lucky! 10 lucky winners – 1 per week of the campaign – won a ticket to the final lottery draw for the Polo and immediately they won a 1000 NOK gift card. If they won a survey was issued to the user to capture name, address and e-mail. Once the customer had completed the survey they got information about next steps.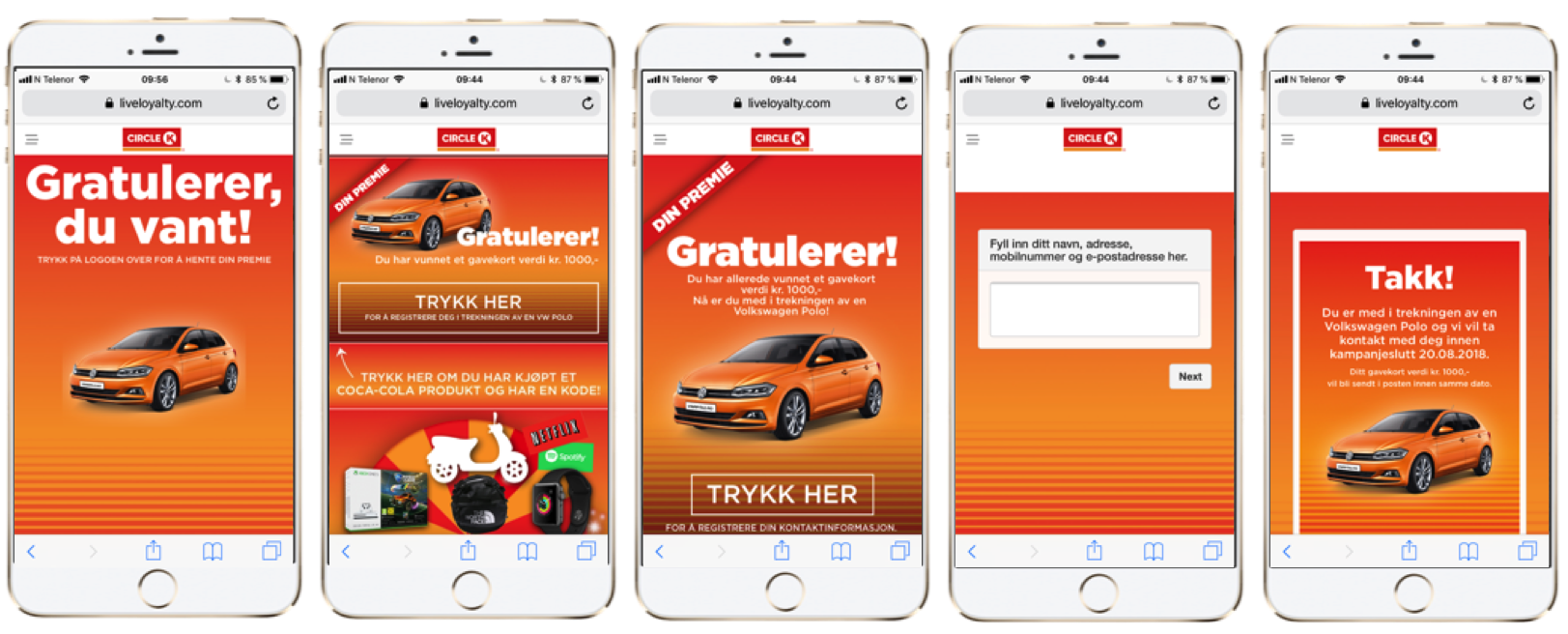 Most customers did not win the Polo, but were lucky anyway. They won prizes such as a free Smartwater from Coca-Cola Company, that they could redeem in a Circle K close to them.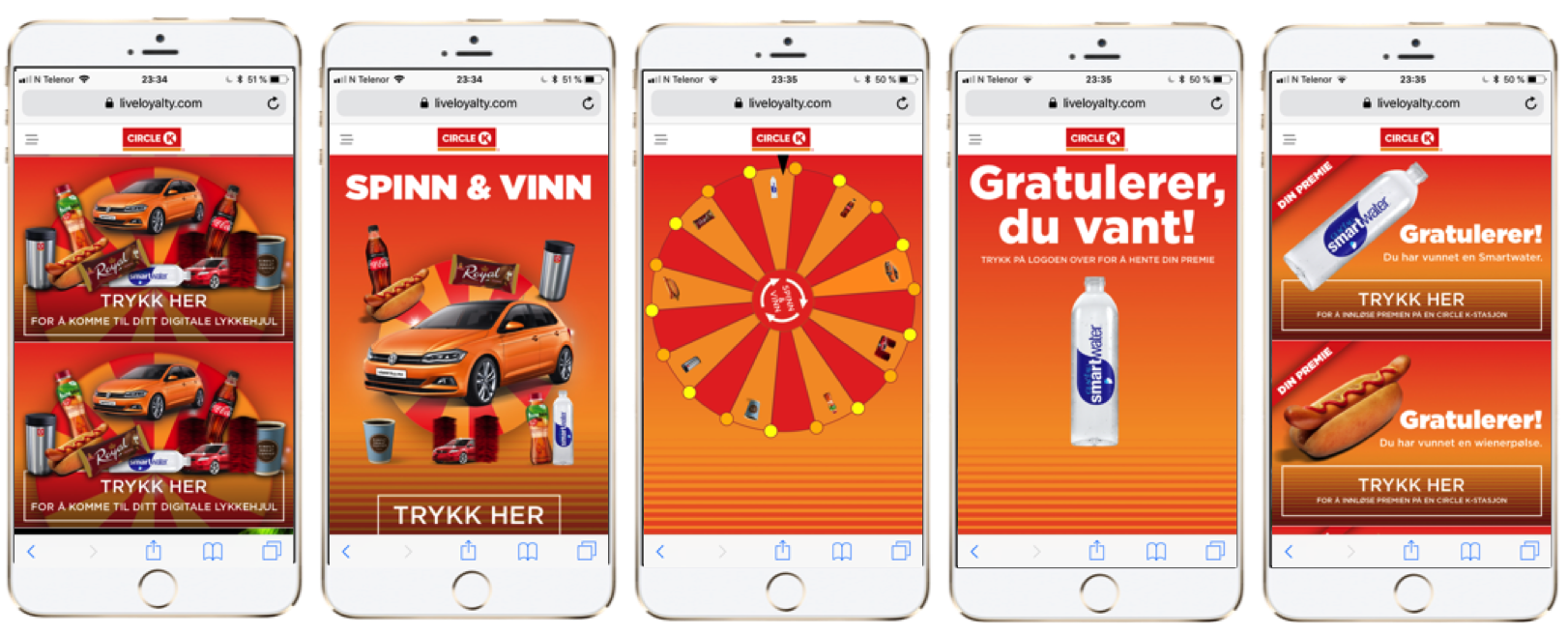 The redemption process was simple, using our manual method where customers click a "redeem now" button in-store.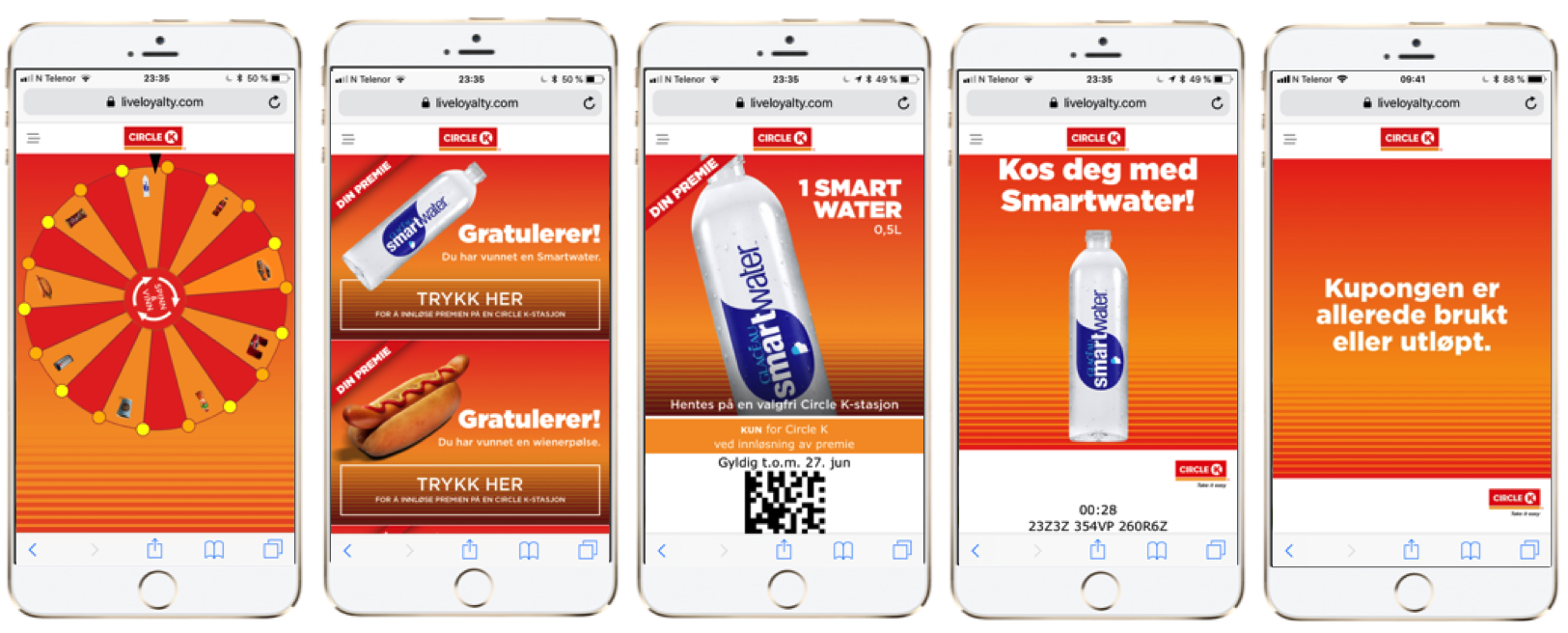 Lots of different products were used as prizes: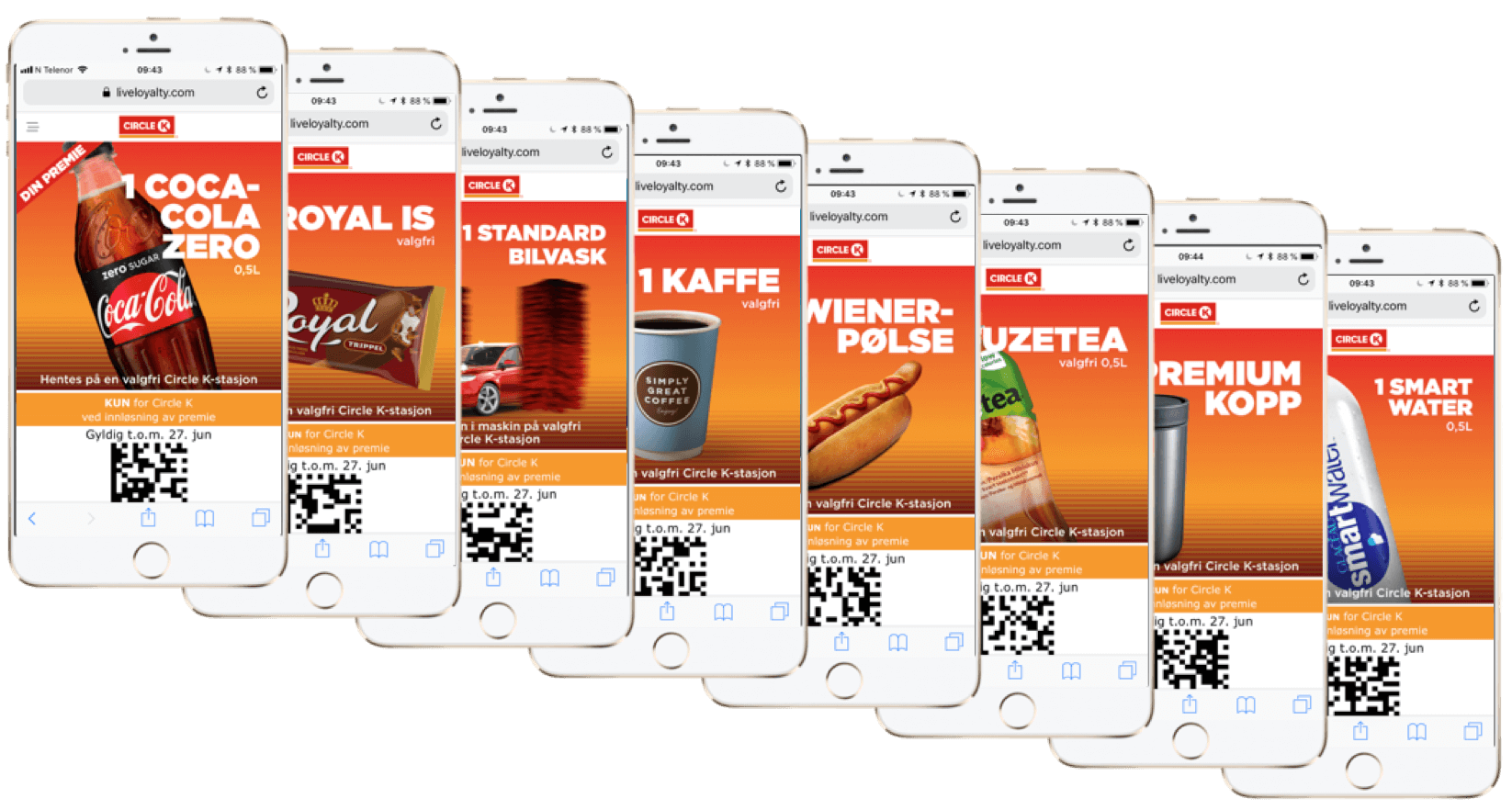 Customers that did not win was encouraged to play again later during the campaign. Wash your car again and every time you get a new chance to win!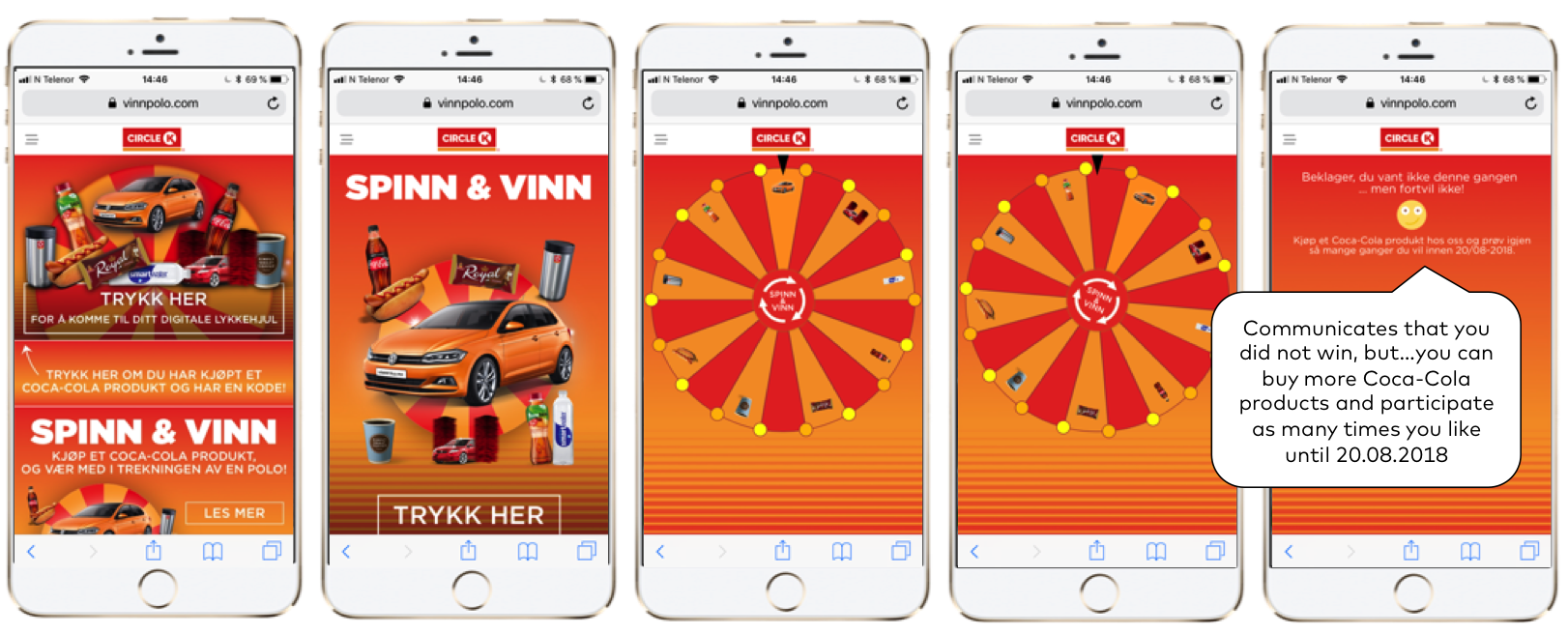 EMPLOYEE ENGAGEMENT
As this was a summer campaign it was very important to engage with the employees at stations – many of them summer part-time employees. Therefore Circle K made a separate employee campaign in the same webapp – but only employees could participate.
Employees got printed vouchers with a unique code – part of a specific employee campaign  – that gave them their own spin & win game! In this game there was other types of prizes. The employees could win a scooter, AppleWatch, Xbox, Netflix gift card, Spotify giftcard and more. The mechanic was also slightly different as once they got in they got one chance to spin everyday during the campaign. Thus they had an incentive to open the webapp every day!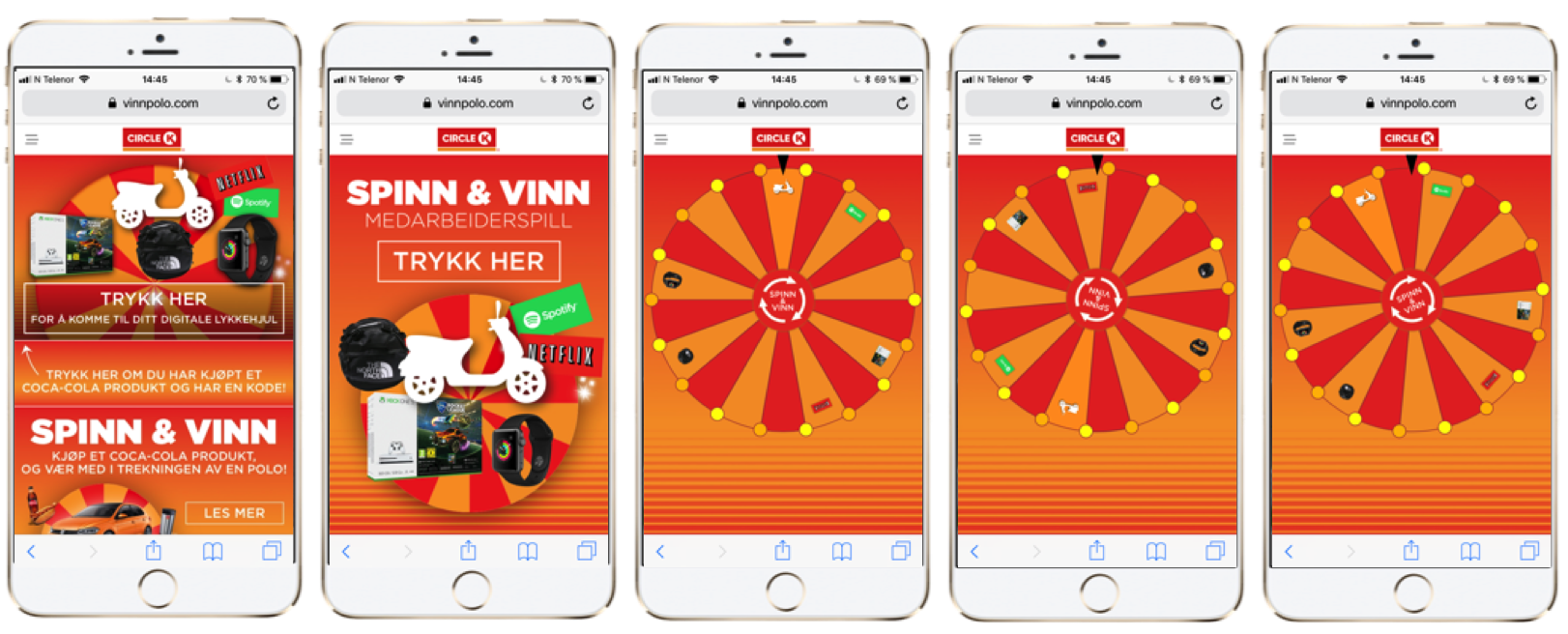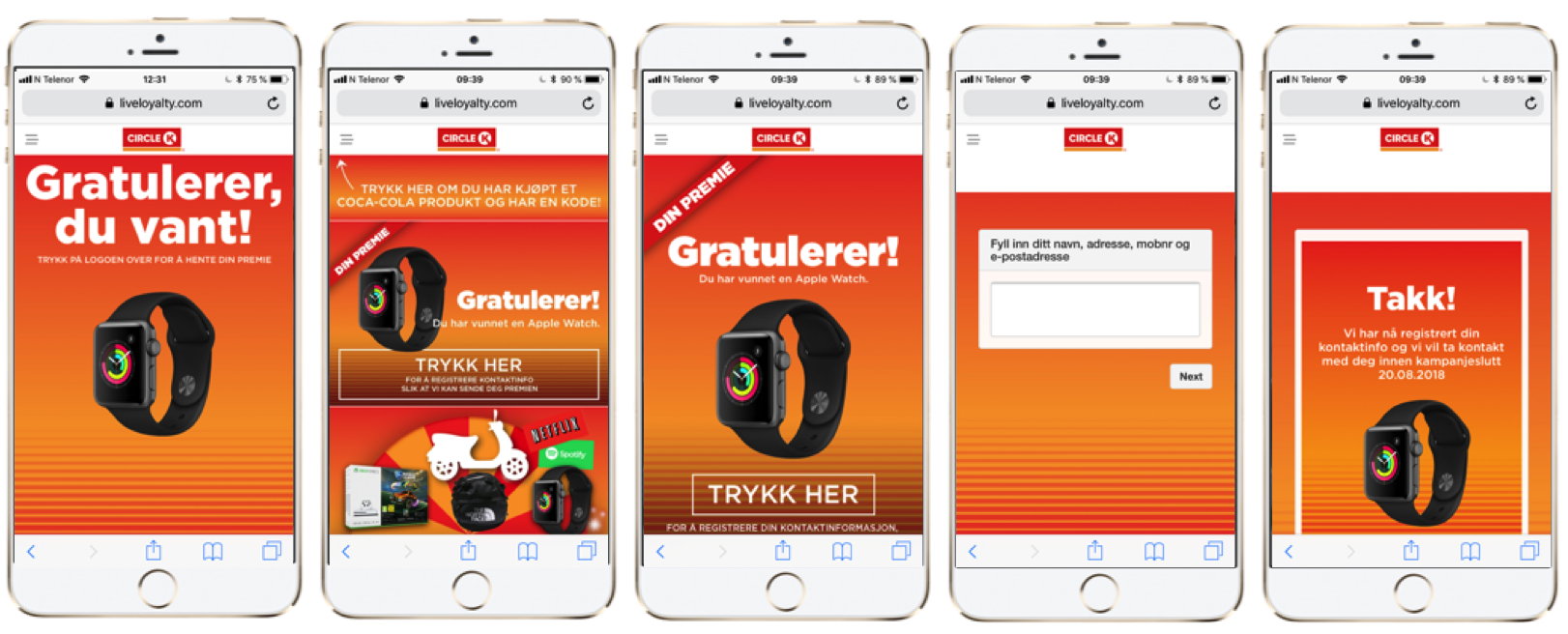 CIRCLE K RETAIL VISION TV VIDEO
Watch the below Retail Vision video featuring Jacob Schram, Circle K´s Group President Europe, Christoffer Sundby, BU leader Circle K Norway and Mats Danielsen, CEO Liquid Barcodes. Circle K is one of NACS International Convenience Retailer of the Year 2018 finalists. The video also showcase an earlier "wash & win" campaign (04:35-08:45).