Shell as a company needs no introduction. Famous for operating an impressive network of over 45,000 fuel stations in eighty countries worldwide, it boasts loyalty programs in twenty-one of those countries, each one localised to that country's specific market needs.
This article features an interview with Pavel Los, who is responsible for managing those loyalty programmes, conducted for my own listeners of the "Let's Talk Loyalty" podcast.
Having won three Loyalty Magazine Awards for his loyalty propositions in the UK and China, I took the opportunity to ask some key questions around Shell's fuel and convenience retail loyalty strategy, and the programmes which are proving so compelling for customers and colleagues, as well as the judges of these prestigious global awards.
Loyalty Drivers and Strategic Purpose
I first asked Pavel about his team's purpose and goals and he was clear. Shell's clear focus is to generate returns for its shareholders and loyalty is a key marketing tool they use to achieve that. Here are some key insights that Pavel shared:
Shell knows that its most engaged loyalty customers spend four to five times more than those who are not engaged or members of a loyalty programmes.
Their loyalty programmes have a positive proven impact on growing softer metrics like brand preference and loyalty programme members value the Shell brand twice as much as other Shell users.
63% of Shell customers never visit more than two sites, which proves that the business is truly location-based. Shell needs to support these customers when they are traveling, to help them find a Shell station even when they are in unfamiliar territory. With over 45,000 stations worldwide, it's important to connect customers with the support they need, no matter where they are.
Shells' Award-winning Loyalty Programmes:
Award Category: Loyalty Redefined
I've previously written a loyalty article about Shell Go Plus, which is the UK loyalty program launched in 2019 to replace the "Shell Driver's Club". The programme won the "Loyalty Redefined" award based on the following key factors:
Expanding and rebranding the programme to drive behaviour across the whole business, not just fuel. Shell now sees itself as a "mobility retailer" that provides all of the fuel and the refreshments needed by people and their cars – no matter what those cars and customers need. So, whether they fill up a with fuel, charge an electric vehicle or use alternative fuels, and whether drivers need coffee, water or a delicious Jamie Oliver meal, Shell UK has designed its stores to delight them, track them and reward their visit.
Go+ is a visit-led scheme designed to drive frequency. It has been designed to recognise and reward customers without the need for a points currency. Pavel believes this is a result of the sophistication of UK customers who want to be rewarded in more "surprising and delightful" ways, rather than the traditional points approach. The intention was for Shell Go+ to be "revolutionary" rather than simply "evolutionary".

Award Category: Best Loyalty Launch of the Year and Best Loyalty Program of the Year
Shell won two further awards for it's loyalty solutions in China. Shell's Clubsmart works in the same way as a traditional scheme in which customers simply collect points and redeem them in a points store, so nothing new or surprising in the customer proposition.
However the element that made it standout was integration with WeChat – the dominant platform for life and commerce in China!
With that simple change, Shell's programme is signing up "hundreds of thousands of customers" every single month and is "flying".
Cause-led Loyalty Concepts
As you'd expect from this leading fuel retailer, Shell has committed to a goal of being carbon neutral by 2050. In practise, in 2020, this has taken somewhat of a backseat to Covid-19 in terms of its prominence as a customer concern. We are more focused on our personal health than on the planet's health.
Nonetheless, in every market where possible, Pavel and his team have launched "carbon offset" concepts, which allow drivers to drive and yet remain carbon neutral.
Pavel expects environmentally-led propositions to become an increasingly important feature of Shell's loyalty promise in the future, with sustainability such a high priority on their corporate agenda.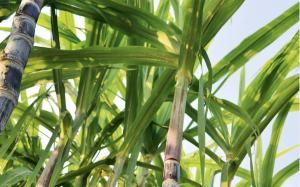 Shell has committed to carbon neutrality by 2050
Loyalty & Coalition Programmes
Pavel has spoken openly about the challenges for Shell to drive loyalty within joint programmes or coalitions, yet they continue to enjoy great results with coalition partners in Canada and Malaysia. In markets where this model is well-established, for Shell, they have become "a part of our DNA".
Yet Pavel's preference is to join a "loose coalition of brands… where there is chemistry between the partners." The key is to drive value for customers while avoiding complexity or limitations for them as a participating brand.
The single most important principle of participation is the ownership and usage of the data with regular reporting and easy access to the underlying insights for every customer who has shopped with Shell. Pavel was unequivocal on this: "If there is any sign of a barrier to access that customer, that's a show stopper."
KPI's
With so much data available, I asked Pavel what key KPI's he focuses on. Unsurprisingly, the team measures customer penetration, so how many customers use the card overall, as well as the transaction penetration on the total fuel volume purchased.
The data creates a matrix featuring volume and spend, and the size of the active customer base, as well as the activity rate.
Of course the business also measures financial contribution, the basket size of both members and non-members, as well as a metric they've created called "defended business" which are customers Shell would certainly expect to lose if the business did not have a clear and powerful loyalty scheme.
Finally, crucially, Shell also sets specific KPI's around the size of the contactable base – members they can engage with at any moment. In the past, customers have been invited to join programmes without the clear consents and permissions needed to communicate consistently and these were simply not as valuable as members.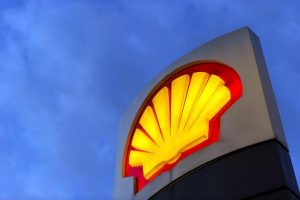 Insights for the Future:
With so much more work to do, Pavel highlighted a selection of ideas and food for thought for loyalty professionals in the industry:
Experiences matter. Rewards should be packaged and presented in a thoughtful way, otherwise you lose a key opportunity to delight your customer. The whole reward experience is a moment of truth so think about including a simple thank you note or a beautiful package.
While loyalty points are not a tool for their latest UK programme, they will continue to be a useful tool globally.
With the increased availability of loyalty data, Pavel believes loyalty insights will become an essential data set used to inform advertising and communications teams on how to optimise their advertising spend.
People Driving Profits:
In closing, it's helpful to understand the resources needed to manage such a wide variety of programmes. Shell's core team of loyalty "subject matter experts" consists of seven people and they are supported by loyalty "champions" in each market.
The central team advises on programme design, loyalty propositions and partner negotiations, as well as regular reviews of the data and evaluation of the returns on loyalty investment by country.
As a clear sign of things to come, Pavel believes that loyalty professionals are even more critical in any business, with their proven skills defending revenue, as well as finding ways to inspire new behaviours for profitable business growth.
Throughout the Covid-19 crisis, Shell has seen that the spend of loyalty members declined significantly less than spend by non members, and the company is therefore stepping forward and investing heavily in professional loyalty expertise. Sixty Shell staff from around the world are currently up-skilling themselves with the help of online training from the "Loyalty Academy". An amazing investment in loyalty training.
From everything I've seen, I've no doubt that Pavel and his loyalty team will continue to enjoy extra-ordinary success with their customers and continue to enjoy the respect of senior leaders in Shell as they work together to measure and drive loyal customers and profitable business growth.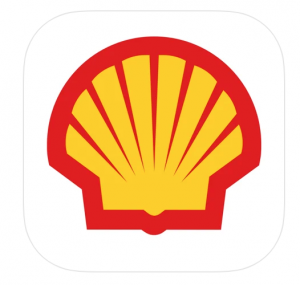 About Us:
Liquid Barcodes is a leading global loyalty and digital marketing technology company specialising in the convenience store and foodservice industries. Our proprietary cloud-based technology platform allow retailers to create and manage their digital marketing campaigns with a proprietary process we call the "customer connection cycle' to engage, promote and reward customers activities in real-time across digital and media channels.
How we do it:
We have developed the most advanced loyalty and digital marketing technology platform specifically for convenience store and foodservice retailers globally.
Retailers use our self-service dashboard to create and manage loyalty driven marketing campaigns that increase purchases with their existing customers, as well as effectively target and acquire new customers through partners or paid media channels.
One core component of live loyalty is gamification. We have gamified branding, loyalty and promotions. We believe this approach is essential in order to get customers' attention and ultimately truly engage them with repeatable actions thereby winning their loyalty.
Check out some of our exciting/proven results here:
About Me:
Chief Content Officer, Liquid Barcodes and Independent Loyalty Consultant
With over twenty-five years marketing experience, I specialise in loyalty marketing consulting, managing consumer loyalty propositions, strategy and operations. In addition to working with Liquid Barcodes, my clients have included Telefonica O2 Priority, Three Mobile, Electric Ireland, Allied Irish Bank and The Entertainer Group (UAE), as well as Avios – the global points currency for some of the world's top airlines. I am also a former judge for the Loyalty Magazine Awards and host of the "Let's Talk Loyalty" podcast.
—————————————————————————————–